India is primarily an agrarian economy. Being the second-largest worldwide producer of crops, it is mandatory that we provide the best infrastructural facilities and equipments to thrust our nation to the first position.
Agriculture in turn primarily depends upon water supply, thus proper piping solutions to ensure the same is something within our hands. As we all know, PVC pipes are the first and immediate resort when it comes to irrigation. Let's take a look at how these PVC pipes play an important role when it comes to farming.
Five major applications of the PVC pipes in agriculture include:
Ground water harvesting via Bore well application
Irrigation
Drip Irrigation & Sprinkler Lines
Universal Water Distribution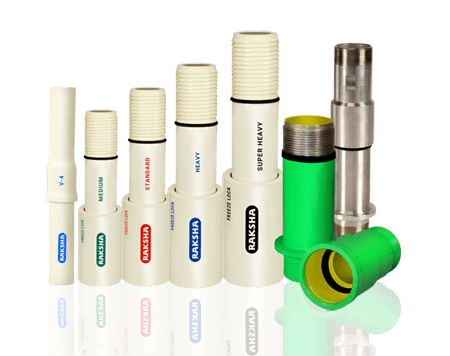 Ground water harvesting - COLUMN/RISER PIPES:
Column/Riser Pipes
belong to the category of the uPVC pipes (Unplasticized PolyVinyl Chloride pipes). These are professionally designed to suit submersible borehole applications. They are engineered and quality tested to make a perfect replacement for galvanized iron pipes for ground water harvesting. The quality, build, and strength are such that they render a perfect combination of utility and World-Class MRO technology. A unique Freezing Lock & Turbulence free leakproof ring made of EPDM is another highlight. Thus, the application of this variant of PVC pipe in agriculture is almost versatile.
Irrigation - HDPE PIPES:
High-Density Polyethylene Pipes are best suited for agriculture and irrigation applications. RAKSHA's HDPE pipes are resistant to corrosion, non-toxic, and are also inert to chemicals. They also have high electrical resistance and render low thermal conductivity making them perfectly fit for the durable needs of agriculture. They are of immense value addition when it comes to water supply, irrigation, tube wells submersible pumps, sewerage disposal and effluent treatment plants. This category of PVC pipes is always in high demand in
agriculture
as they are of low weight and cost-effective too.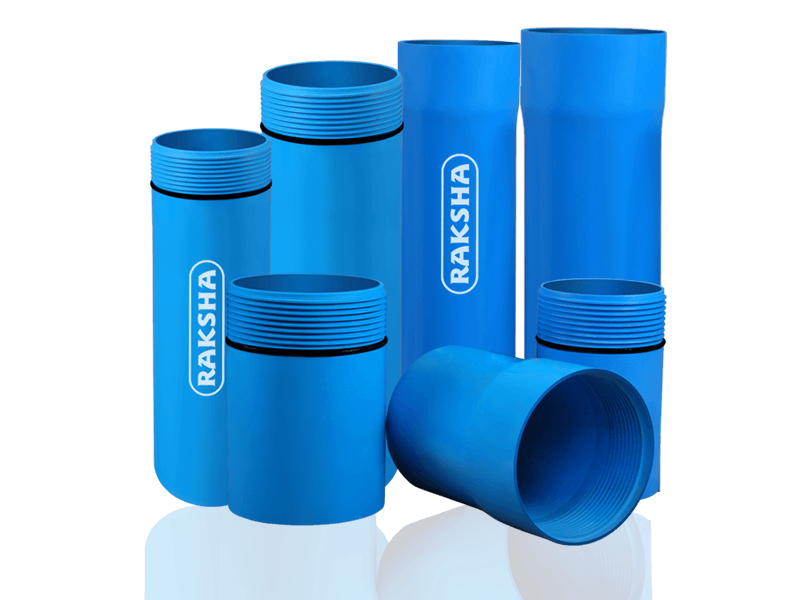 Borewell Applications - CASING PIPES:
Casing pipes are an ideal choice for
borewell applications
as they can support extreme conditions through their immense strength. They are a real helping hand to farmers in pumping out clean water. RAKSHA's uPVC pipes are manufactured as per BIS standards. They are crafted keeping in mind the high pressure needed to withstand seamless water pumping. Their extremely smooth finished surfaces ensure minimum hydraulic friction. Handy in terms of transportation and enable easy installation. Thus, they are the best pals when it comes to irrigation in agriculture.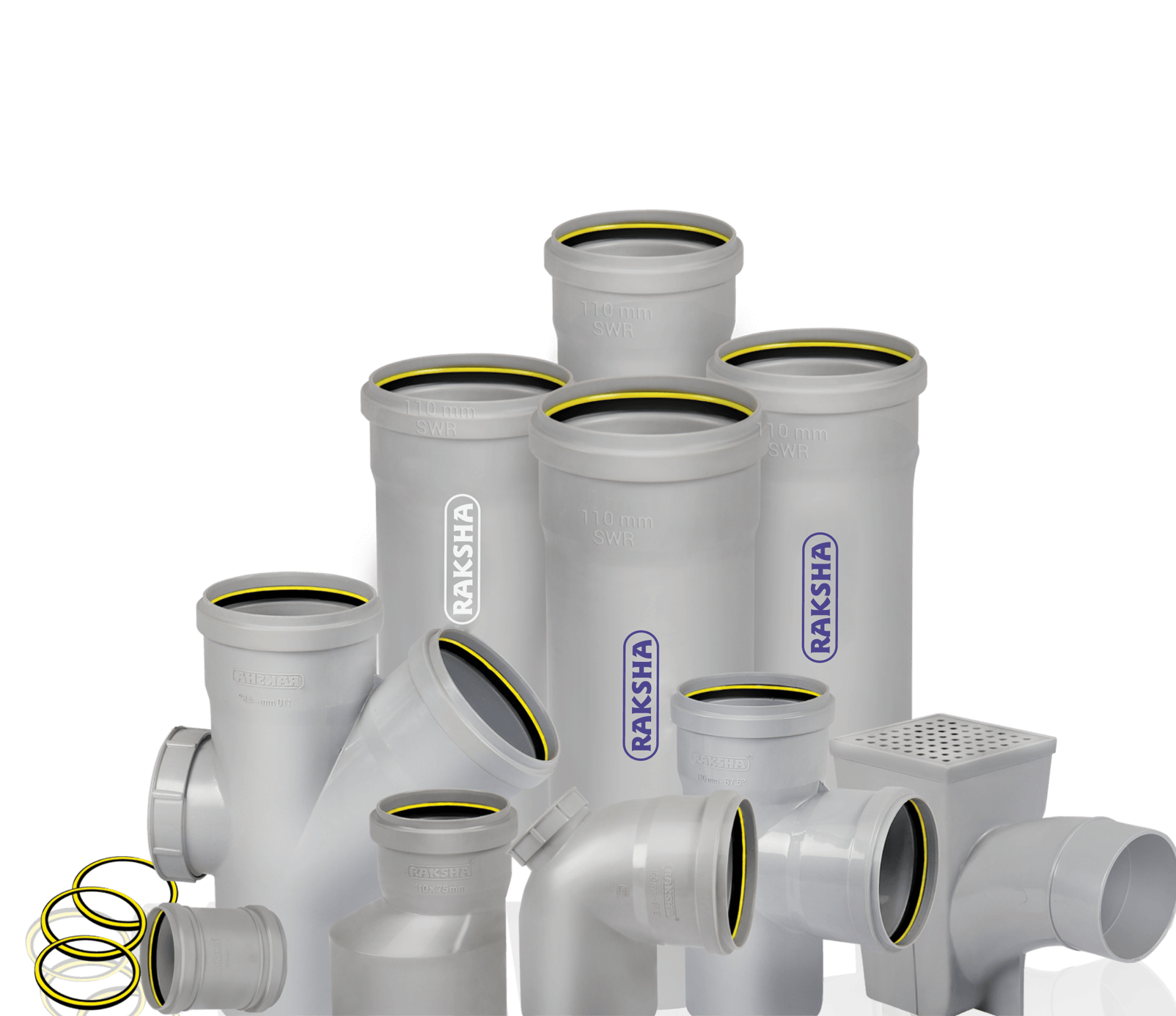 Drip irrigation & Sprinkler Lines - PRESSURE PIPES / RAIN PIPES:
uPVC Pressure pipes are of immense application in agriculture for water supply, drip irrigation and sprinkler lines. They are architectured to withstand breakage or tearing when punctured for the process of drip irrigation. RAKSHA's Pressure pipes and fittings offer
excellent chemical resistance.
Moreover, the rain pipe system is an affordable irrigation technology. It is a flexible pipe, patterned with drip holes which are easy to install and maintain. These drip holes are made with Nano punching technology ensuring a uniform flow of water. They are also non-conductive and facilitate easy handling and transportation. Proper quality pipes like the ones from RAKSHA have a life span of up to 50 years.
Universal water distribution - SUCTION PIPES
Suction pipes are a great application
not only in agriculture but for almost all forms of water distribution. They are of two types. The heavy-duty and medium-duty ones. The latter is profound for agricultural applications while the former is for industry, mining and other sectors. Raksha's Diamond Duroflex have rigid PVC spiral reinforcement between soft walls and hence they can be used as a substitute for rubber pipes. Their usage is widened because of the two main characteristics of extreme flexibility and lightweight.
Agriculture generates approximately 16% to 18% of our GDP. Hence, we ought to make sure that the farmers and all the agrarian workers are equipped with the best piping solutions. The era of PVC pipes in agriculture is undergoing a great revolution in terms of efficiency, day by day. Use food-grade quality pipes from top PVC pipe manufacturers like RAKSHA and be bestowed with sustainable agricultural piping solutions of best-in-class quality.